Brothers and Sisters,
Please review the incentive award memorandum below. The Union and the Company with the help of the Federal Mediation and Conciliation Service meet weekly, outlining various issues and providing advice and methods to better manage the shipyard for the benefit of all. This memorandum is reflective of these weekly meetings. The parties are working collectively to set attainable goals while working to recover the schedule. This process is important for our shipyard and our customer, the US Navy. The Union is committed to continuing this process to ensure a stable future. See below: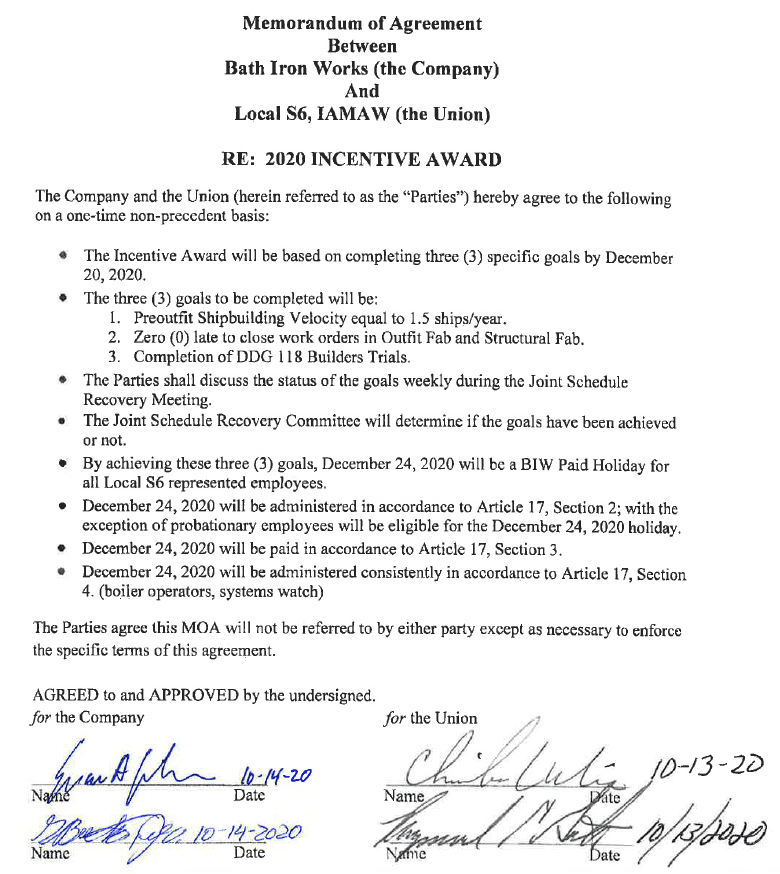 Overall, by achieving the three goals listed, December 24, 2020, will become a BIW Paid Holiday for all Local S6 represented employees.
Please keep this in mind as we all work towards recovering schedule.
In Solidarity,
Local S6 Leadership